Finding Rebecca - Lilith Likes to Watch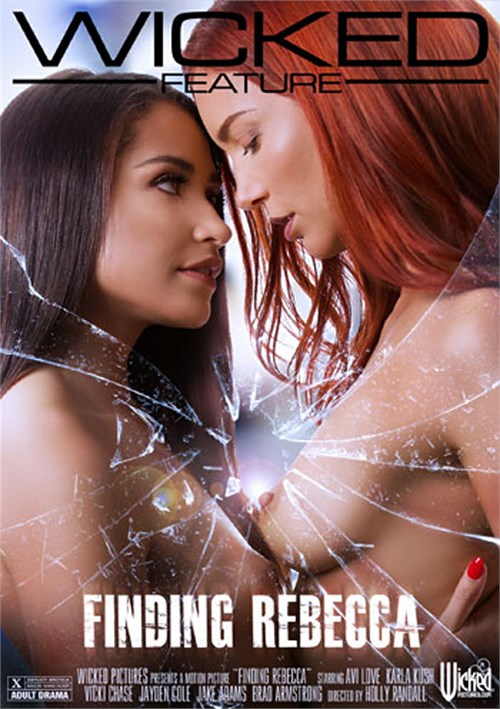 ---
Title:
Finding Rebecca

Year:
2019
Starring: Avi Love, Jayden Cole, Karla Kush, Vicki Chase, Brad Armstrong, Jake Adams
Director: Holly Randall
Synopsis:
Meet Rebecca, a beautiful trophy wife drowning in the vapid lifestyle of the rich, bored and unhappy. When her sadness drives her over the edge of a cliff, she's left concussed and confused, not remembering the life she so desperately longed to escape from. But with every near-death tragedy lies the potential for transformation. When a sexy red-headed nurse triggers her hidden desires, she starts to wonder if it's even worth the battle to regain her memory, the memory of a person she doesn't really want to be - Via
AdultEmpire.com
.
Lilith's Notes: It was nominated for Best Picture for the 2020 Nightmoves Awards.
---
"All you have is the rest of your life. Just be sure to follow your heart"

This was a dry slog. This was boring and at times I just sort of laughed or groaned at it, which is a shame because I actually enjoy the premise. The costume designer needs to be fired. The outfits are bland and ugly and fit poorly. The sets are boring. Everything is beige as fuck.

The opening sex scene is very weak. The husband, played by Brad Armstong, is at work and fucks his secretary. She's wearing an ill-fitting, unflattering bra and he's fucking her with 3 second finger blasts and too-distant tongue stabbings. He's behaving like a teenage boy seeing his first pussy and he doesn't know what to do with it. I first mentioned this in the review for Underworld but it's far more egregious here. She's all fake squeals and moaning at awkward times.

Then they find out his wife Rebecca had an accident and the secretary has all the concern of ordering the wrong cup of coffee.

From there the film cuts to the hospital and we meet Rebecca and her nurse. Jayden Cole is a pretty good actress and, as the nurse, she is carrying this whole movie. She and Avi Love, who plays Rebecca, have acceptable chemistry.

Rebecca is told by her snotty best friend that she was having an affair. Her best friend fucks the guy Rebecca's having an affair with. It's a weird scene. Karla Kush is a noisy little filly.

Everyone hates that Rebecca can't just get over the whole amnesia thing and won't just trust everything they're saying. This movie reminded me of that weak Netflix film Secret Obsession, only with porn. Did anyone other than me and internet critics watch that movie?

Rebecca fucks the guy she was having an affair with and it's uninteresting. I note that her lingerie is ugly.

Shenanigans happen, and finally Rebecca and the nurse confess feelings for eachother and fuck. The entire movie has been leading up to this scene. It's a big disappointment. There's no music, no interesting camera work, and the girls barely move. At one point, Jayden Cole's body is posed in a way Rob Leifeld would draw a woman; she's twisted practically in half and you can't see her feet.

I wanted this to be psychological and interesting. Instead I got neutral and tepid.

Best Moment: The physical therapy session between Rebecca and her nurse. There's some good sexual tension.

Worst Moment: The opening sex scene. It was awkward and set the atmosphere for the rest of the movie.