Love Emergency - Lilith Likes to Watch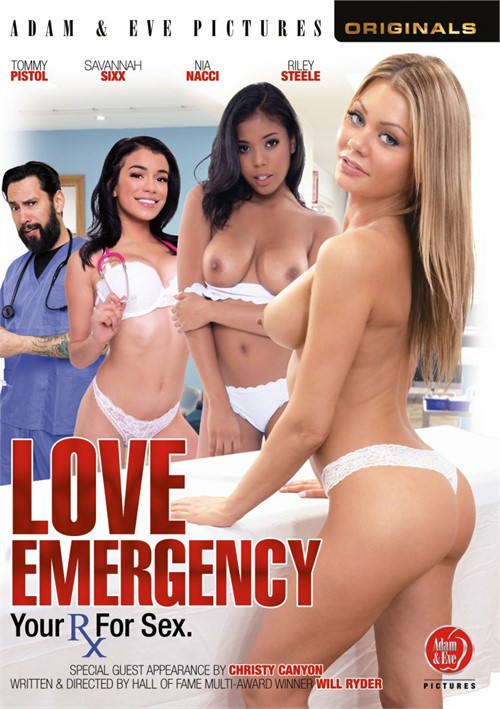 ---
Title:
Love Emergency

Year:
2019
Starring: Kenzie Reeves, Tommy Pistol, Riley Steele, Sarah Vandella, Nia Nacci, Scarlett Bloom, Jake Adams
Director: Will Ryder
Synopsis: A college dropout named Vinny, living in his mom and step-dad's basement, applies for a janitor position at the local hospital after he meets a beautiful nurse. Life gets flipped upside down when his idiot friend hacks the computer and he mistakenly gets hired as an emergency room trauma surgeon. Love, sex and hilarious mayhem ensue during his quest to remain employed so he can win the girl's affection.
Lilith's Notes: It won 4 AVN Awards and 3 XBIZ Awards in 2020 including Best Comedic Screenplay and Comedy of the Year.
---
"Yeah, cum used to do that to me. Not anymore. I LOVE Jizz."


In early 2020 I had an ambitious plan. I was going to watch and review all of the 2020 Nightmoves films and review them in one big video.

Then, 2020 happened. Covid. Pornhub got scrutinized, and sites were reworking how they operated. My monumental review ended up on the back burner.

Well, by the time you read this, I will have endured my first vaccine against Covid, so I thought why not post a medical-themed review!
So here's Love Emergency.
I was looking forward to this film. I enjoy Kenzie Reeves. There's something about her I find charming. She seems very easy going, but cheeky. She was a bright spot in this film. It wasn't a bad movie by any means, but it was just so serviceable that there's not much to say about it. I know I snickered at a joke or two but for the life of me I can't remember what they were. The performances were good and everyone seemed to be having a great time and riffed well off one another.
Jake Adams was fun as Vinny's trouble making best friend Griff. Tommy Pistol was good at deadpan delivery, and it was all just...fine.
It was far better than
Captain Marvel XXX
, but even then, I remembered the jokes in that movie.
It was a solid movie, probably great if you're stoned, just nothing to ruminate over.
Best Moment:
Kenzie Reeves' presence.
Worst Moment:
There's a vile poop joke. I looked away from the screen and took off my earphones while it was happening. That's a hard nope from me.